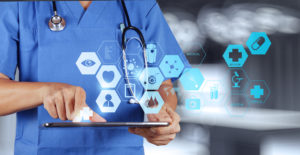 SpineUniverse is your trusted source for quality spine health information. The content is peer-reviewed by doctors and provides complete and unbiased advice about back and neck disorders, diagnosis and treatment. The Editorial Board is comprised of spine surgeons and health care providers who oversee development of content featured on our website. The Community Advice offers patients and caregivers a friendly platform for discussion.
Spine-health publishes original articles written for patients by over 100 physician authors and peer-reviewed by a 17 member Medical Advisory Board. This trusted, independent site is supported by hundreds of physician members and visited by millions of patients and their physicians.
The clinical information provided on this website is developed and reviewed by the physician members and spine specialists of the North American Spine Society, a nonprofit, multidisciplinary organization dedicated to spine education, research and advocacy. This information is not a substitute for care from a physician. For medical advice about your particular situation, please consult your healthcare provider. If you do not have a health care provider, please use our spine care provider search, located on the right hand side of this page.
Welcome to WebMD Corporation: the leader in providing services that help physicians, consumers, providers and health plans navigate the complexity of the healthcare system.
UnderstandSpineSurgery.com is a free educational service sponsored by Stryker Spine to better educate the public on spine surgery.
NASS is a multidisciplinary medical organization that advances quality spine care through education, research and advocacy.
The Congress of Neurological Surgeons exists for the purpose of promoting the public welfare through the advancement of neurosurgery by a commitment to excellence in education, and by dedication to research and scientific knowledge.
The AANS is dedicated to advancing the specialty of neurological surgery in order to provide the highest quality of neurosurgical care to the public.